12
th
Inter-University Engineering, Science & Technology
Academic Meet – 2022

&

Innovative Model Competition
for a Sustainable Society
10
th
and 11
th
September, 2022

(Offline mode)
Forum of Scientists, Engineers & Technologists
(FOSET)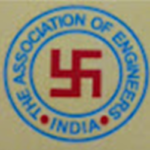 After an overwhelming response from the students of Engineering Colleges all over the country in the Academic Meets of 2010 to 2020, Forum of Scientists, Engineers & Technologists (FOSET), a national level voluntary organization of professionals feels proud once again to organize the 12th Inter University Engineering, Science & Technology
Academic Meet – 2022 & Innovative Model Competition for a Sustainable Society during 10-11 September, 2022 in association with Maulana Abul Kalam Azad University of Technology – West Bengal, JIS Group, Indian Society for Technical Education – West Bengal Section and Guru Nanak Institute of Technology.
West Bengal produces some of the finest talents in the field of Engineering, Technology and Science through its systematic and well-organized network of Engineering Colleges and Universities. The Academic Meet is recognized as an effective platform for exploration and brainstorming by UG and PG students, who have the positive inclination in translating their scientific knowledge into technology for the people. The event includes paper presentations before eminent experts in different fields. UG students & PG students' avenues are opened up for presenting skill of craftsmanship. Also, by the process of paper submission, the students will gain experience in preparing papers in proper format and free of plagiarism. The two best papers from each stream will be awarded as a token of recognition. The 12th Inter University Engineering, Science & Technology Academic Meet – 2022 will therefore look forward to organizational expansion among the budding Scientists and Engineers participating in the Meet.

Guru Nanak Institute of Technology
157/F, Nilgunj Rd, Sahid Colony, Panihati, Kolkata, West Bengal 700114
(Nearest bus stop: Dhankal bus stop on Barrackpur Trunk Road.
Nearest Railway Station: Sodepur station on Sealdah Main Line)

Prof. Subimal Sen, Former Chairman, WB Higher Education Council & President FOSET
Prof. Saikat Maitra, Vice Chancellor, MAKAUT
Dr. N. R. Banerjea, Former V.C., BESU, Shibpur and Former President, FOSET
Prof. N. R. Bandopadhyay, School of Material Science, IIEST, Shibpur
Mr. Goutam Ray, Executive Director, CESC Ltd.
Mr. Subhendu Mitra, General Manager, WBPDCL
Mr. Saibal Mukherjee, Director of Technical Education & Training, Govt. of West Bengal
Prof. Manas Kumar Sanyal, Dept. of Human Resource Management, IIEST, Shibpur
Dr. Goutam Bondyopadhyay, Hony Secretary, The Association of Engineers, India
Prof. Santanu Kumar Sen
. Principal, Guru Nanak Institute of Technology
Sri Gopinath Chatterjee, Addl. Chief Engineer, KMDA
Dr. Nilanjan Sengupta, Former Director (Technical), IEI
Chairperson
Prof. Jaya Sil, Dept. of Computer Science & Technology, IIEST, Shibpur
Vice Chairperson
Prof. Sampa Chakrabarti, Department of Chemical Engineering, University of Calcutta
Organising Secretary
Prof. Ashik Paul, Institute of Radio Physics and Electronics, University of Calcutta
Coordinators
Dr. Goutam Kumar Das, Techno India University
Dr. Jyoti Sekhar Banerjee, Bengal Institute of Technology, Kolkata
Treasurer
Dr. Nachiketa Das,

Treasurer, FOSET.
Chairman

Sri Saibal Sengupta,

Jt. Director, Industrial Training Institute, Tollygunge.

Vice Chairman

Sri Debasish Kundu,

Joint Secretary FOSET

Joint Convener

Sri Indrajit Pandey,

Techno International, Newtown


Dr. Barnali Kundu,

Guru Nanak Institute of Technology
Sri Devmalya Banerjee, Abacus Institute of Engineering and Management
Sri Shyam Kishor Mondal, 

Member, FOSET



Dr. Aishwarya Mukherjee, HETC
Mr. Sumanta Bhattacharaya, FOSET
Ms. Urmimala Dey, ILEAD
Ms. Bapita Roy, GNIT
Dr. Debasree Saha, GNIT
Mr. Arijit Seal, FOSET
Mr. Arkadev Kundu, FOSET
Sri Sourav Ghosh, CIEM
Sri Anindya Ghosh, SVIST
Dr. Sucharita Chakraborty, GNIT
Dr. Sangeeta Bhattacharya, GNIT
Dr. Sunipa Roy, GNIT
Dr. Kakali Bandyopadhyay, GNIT
Dr. Sucharita Bhattacharya, GNIT
Objectives of the programme
➢ To provide a forum to nurture science & technology
➢ To explore and encourage scientific and technological talent and creative thinking among youth.
➢ To develop an understanding about the role of science and technology towards sustainable development of the society.
➢ To analyze how science and technology have affected individuals, culture and society.
➢ To motivate the youth about science and technology as instrument for achieving self-reliance in socio -economic development.
➢ Last date for submission of Full Text of Paper / Model Proposal: 20.07.2022 (**Submission of deadline is extended upto 31st August,2022)
➢ Date of Notification of Acceptance: 10.08.2022
➢ Last Date of Submission of Registration: 20.08.2022
➢ Academic Meet – Paper & Model Presentation: 11.09.2022
10

th

September, 2022


11

th

September, 2022



Technical seminar on "Cyber Security"
Registration
Inauguration
Technical Session – I
Technical Session – II
Valedictory Session
Exhibition of Models
1.00PM to 3.00PM
09.00 AM to 10.00 AM
10.00 AM to 11.00 AM
11.00 AM to 01.30 PM
02.30 PM to 05.00 PM
05.30 PM to 06.30 PM
11.00 AM to 03.00 PM
Call for Papers and Submission Guidelines
Papers are invited from Under-Graduate & Post-Graduate students of Universities & Engineering Colleges on Ready-toTransfer Technologies and Field-level and Cost-effective Applications of Science and Technology. Engineering Students of Bachelor and Masters Levels, Science Students of Masters Level and students of Master of Computer Applications can participate in the programme.
Papers have to be prepared based on the format available under the following link:
FOSET Paper Template
Papers should not be less than 1500 words and more than 3000 words. There should not be more than five
figures and five tables. Maximum 5(Five) authors per paper are allowed.
All papers have to be submitted through the following link with required payment of Rs.500/- for checking of
similarity (by iThenticate/Turnitin):
https://prepare.org.in/preprint/index.php/foset/submission/wizard
or
https://tinyurl.com/57ek94hw
After the similarity is found to be below 30%, the papers will be processed for peer review and accepted papers
will be considered for presentation in the Meet
Models are invited from students of Polytechnic and ITI institutes on Ready-to-Transfer Technology and Field-level and Cost-effective Applications of Skills in various departments of Craftsmanship. Maximum 4(Four) members per group will be allowed. A brief of 300 words (approx) onthe model mentioning 1) Brief description, 2) The motivation for the Model, 3) Societal cause, and 4) Cost has to be submitted to foset.academicmeet@gmail.com within 20.07.2022.
**Submission of deadline is extended upto 31st August,2022
• Certificates will be awarded only to registered paper presenters and model makers.
• Prizes will be awarded to the Best Paper / Model from each discipline
Theme & Scope for Paper Presentation
1. Agricultural Engineering, Bio-Technology, Food Technology
2. Architecture, Civil Engineering, Environmental Engineering
3. Chemical Engineering, Pharmaceutical Engineering
4. Computer Science & Engineering, Information Technology
5. Electrical Engineering, Instrumentation Engineering
6. Electronics & Communication Engineering
7. Industrial Engineering/Management, Mechanical Engineering, Aerospace Engineering, Metallurgical &
Materials Engineering, Production Engineering
8. Jute, Textile & Fibre Technology
9. Interdisciplinary: Post-COVID Engineering Education, Engineer and Society, Engineering and
Environmental Ethics
Guidelines for Model Exhibition
Science & Technology Exhibition for a Sustainable Society
Introduction
"FOSET" will organize a Science & Technology Exhibition through models and exhibits as made by the students to meet the demands of the future towards sustainable development of the society.
The main objective to organize such exhibition, in this arena of "Academic Meet", to enable the Engineers & Technicians of the future to analyze all aspects of the role of Science & Technology for a sustainable world .This will enable the Target group to generate scientific and technological ideas for addressing various problems of the society. Scientific and technological ideas in this context may be referred to as innovative ways of doing.
Focus areas of the Exhibition
1. COVID-19 Combating device
2. Smart Agri friendly Device
3. Intelligent Elderly care device
4. Smart City related projects
5. Intelligent Automation
6. Software-based models: Application of AI/ML, Application of Blockchain, Application of Cyber
security, Application of Data Science, Any other cutting edge technologies
7. Environmental Engineering
8. Not limited in the above mentioned list.
(Areas listed above are suggestive. The young engineers and technicians are free to choose any other area and develop exhibitsinvolving
technology for sustainable development of the society)
Criteria for selection of the participants of Model Exhibition
| Description of criteria for selection of students | Weightage in % |
| --- | --- |
| | |
| Scientific thought and approach | |
| Originality & innovations in the model | |
| | |
| Economic (low cost / portability / durability) | |
| Presentation (demonstration & explanation) | |
| | |
Everybody has to register through the following link:
https://tinyurl.com/2a4rx35u
At least one author per paper or one participant for any model has to register. Papers and models can be presented by
students only.
Registration Fee for Participants:
Registration Fee @ Rs.300/- per participant has to be paid by online transfer and a copy of the transaction slip in .pdf
format (maxm. size 1MB) has to be uploaded in the form.
Details for online transfer:-
Payee: Forum of Scientists, Engineers & Technologists
Account No.: 401210100020517
Bank Name: Bank of India
IFSC: BKID0004012
(Please attach the copy of the transaction slip with the registration form)
Address for correspondence
Forum of Scientists, Engineers & Technologists (FOSET)
15N Nelli Sengupta Sarani
New CMC Building (5th floor), Kolkata – 700087
Email: foset.academicmeet@gmail.com
Phn No:-03322529675, 9932990760